Hastings Hotels is Named Ireland's Best Luxury Hotels Collection!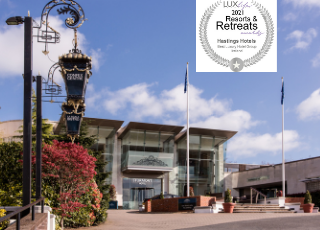 Hastings Hotels has been crowned 'Best Luxury Hotels Collection – Ireland' at this year's LUX Travel & Tourism Awards!
Now in its fifth year, the Travel & Tourism Awards, hosted by Luxlife Magazine, recognise those businesses that are offering the finest experiences, products and services in the industry. Whether established stalwarts, or up and coming newcomers, the awards endeavour to seek out the paragons who lead the way and set the benchmark.
The winners are determined through an extensive research and judging process which is driven by merit and centred around in-depth evaluation of skills and services on offer. Awardees must demonstrate expertise within their field, dedication to customer service and a commitment to promoting excellence.
Howard Hastings, Managing Director of Hastings Hotels said: "We are delighted to have won the 'Best Luxury Hotels Collection – Ireland' at the 2021 LUX Travel & Tourism Awards. Despite the challenges the travel industry has faced during the last year, we continue to pride ourselves in offering the very best service to our guests. We have seven luxurious and unique properties within our hotel collection and it is an honour to have their calibre recognised and celebrated."
To find out more about our award winning Hotel Collection click here