Guest Blog: NEW Lounge Menu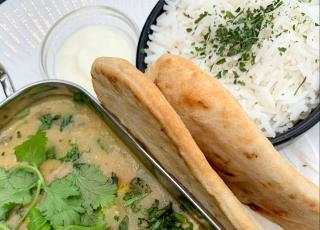 We were delighted to welcome Baking Bar to experience our new updated Lounge Menu at The Stormont Hotel.
Read all about their dining experience below…
Last week the Stormont Hotel was kind enough to invite us in to sample their updated Lounge Bar menu. The Stormont Hotel is part of the Hastings group. We've stayed in a few Hastings hotels before and one specific memorable stay was in the historic Slieve Donard Resort and Spa.
The Stormont Hotel is located on the Upper Newtownards Road in East Belfast close to the city centre and a short car journey from Belfast City Airport. Making it a great hotel to be close to the city centre without being right in the middle of it.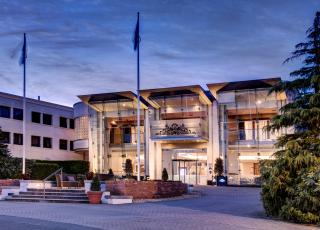 We popped in last week to try their updated Lounge Bar menu. A menu that allows for some informal dining if you just want to pop in for a light lunch or dinner. The menu itself has a really great selection for being a lounge bar menu. Some main restaurant menus don't have a selection like this! So we were pleasantly surprised.
For Starter
For starters I opted for the soup which was their Mushroom Soup. This was a great robust mushroom soup which was packed with flavour. It wasn't the most delightful weather outside so this was a great autumnal soup to choose! This was of course served with a Hastings Signature Wheaten Scone. Still warm from the oven!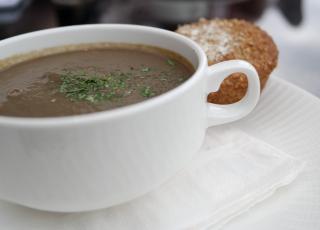 For Mains
As I said it was a rather autumnal day outside so I fancied something to warm me up a bit. Always a fan of a curry (who isn't!!??) I decided to try their curry. Usually not something I would order outside of a chinese or indian restaurant but I trust Hasting's chef's have high standards. The curry was wonderfully fresh! Packed with vegetables and Chicken Breast chunks cooked in a rich, creamy, Mango infused sauce served with Boiled Rice, Flatbread & Coriander Yoghurt. Absolutly no complaints as my empty plate showed…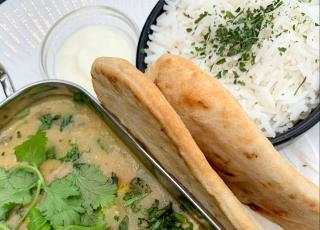 We also tried their Carnbrooke's Mourne Black Gold 7oz Beef Burger. Because I think you can really tell how good a menu is by their burgers! 100% Irish Beef Homemade Burger on a fresh locally Baked Buttermilk Roll, With Lettuce & Tomato, served with Tomato Relish & French Fries.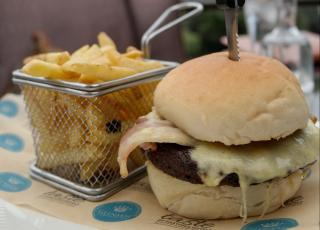 This all ties back with Hasting's food provenance mission. To source as many ingredients locally. Meaning that the chefs use locally sourced and seasonal ingredients. This helps support local while also ensuring that you the customer gets the freshest and best food. It's win win for everyone involved. And we love this mission and support it fully!
For Dessert
There is no question here. It had to be Warm Sticky Toffee Pudding served with Toffee Sauce & Honeycomb Ice-cream. This just rolled off my tongue before the waiter could even ask what I wanted. I don't care how full I am. If there is Sticky Toffee Pudding on the menu I'm having it even if it means I have to take as long as necessary to be able to finish it. In this case that wasn't difficult. One of the nicest Sticky Toffee Puddings that I have had which finished the meal off perfectly.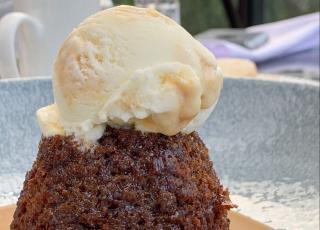 There is not a thing we can fault about our trip to The Stormont Hotel and we look forward to returning again soon!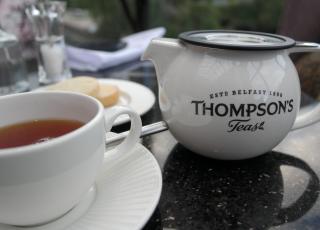 To Find out more about Dining at The Stormont Hotel click here