Go Walking…. In Belfast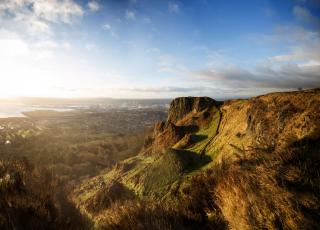 From parks blooming with colour to peaceful towpaths providing an alternative way around the city and breath-taking views across the capital, there really is something for everyone when it comes to walking in Belfast.

Whether you've brought your walking boots or not you can still enjoy a wide range of walks that bring a little slice of the countryside to the city.

Use Stormont Hotel as your base, add a different element to your city visit and view Belfast from a completely different angle!


1. Stormont Woodland Walks & Fitness Trail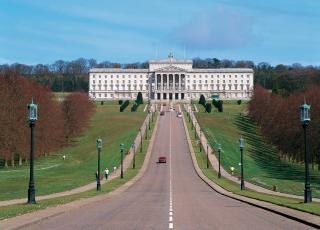 Right on the doorstep of The Stormont Hotel, guests can enjoy exploring the stunning grounds of the Stormont Estate and enjoy the rolling woodland on the hill. This walk through attractive woodland and parkland has many interesting features including Parliament Buildings. The Stormont Woodland walk and Fitness Trail is a great place to walk, run, explore and relax.


2. Cave Hill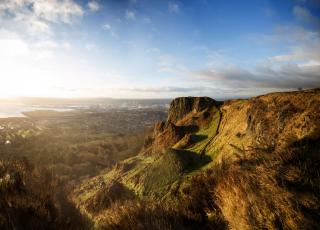 With panoramic views all across Belfast, this is one walk that you need to tick off your bucket list!
Belfast's 'sleeping giant' and the inspiration for Johnathan Swift's Gulliver's Travels, an invigorating walk up Cave Hill on the outskirts of Belfast is a must for the best view of the city. A challenging route, over unsurfaced paths, past the caves to McArt's Fort, crossing moorland, heath and meadows, where you can admire Belfast's stunning cityscape and famous landmarks below.



3. Connswater Community Greenway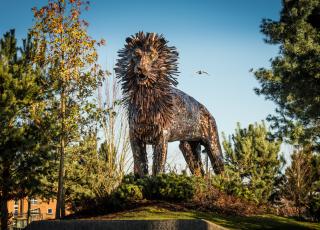 This linear walk follows the Connswater community Greenway along the course of three rivers that splits into two different routes – Victoria Park along the Connswater River following along the Knock River to Marsh-wiggle Way and Braniel, or Victoria Park along to Connswater River and following the Loop River up to Cregagh Glen.
Stop off at C.S. Lewis Square and explore the seven sculptures by Irish artist Maurice Harron inspired by the characters from The Lion, the Witch and the Wardrobe, before continuing your journey through Belfast's own wildlife corridor.



4. Scrabo Tower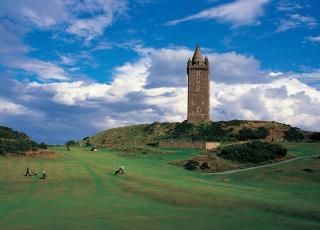 This walk takes in the summit of Scrabo Hill and the famous Scrabo Tower, built in 1857, one of Ireland's best known landmarks. The views over Strangford Lough and North Down are some of the finest in the country.




5. Lagan Towpath – Shaws Bridge to Lock Keepers Cottage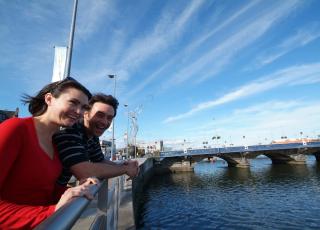 A serene riverside walk, this continuous flat route is a section of the longer 11 mile Lagan Towpath which links the cities of Belfast and Lisburn. Beginning from Stranmillis, not far from Queen's University and the Ulster Museum and just minutes from Belfast City Centre, this walk follows the river and 18th Century canal system through a variety of riverside meadows, wetland and mixed woodland.

Book your Summer Staycation at The Stormont Hotel and start exploring the many beautiufl walks closeby! Click here to book your Summer Staycation online